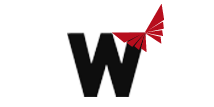 frequently asked questions
Registrierung
Als ein nicht in Berlin ansässiger Wissenschaftler habe ich eine Einladung erhalten, ich kann mich aber nicht registrieren.
Bitte registrieren Sie sich mit der selben Emailadresse, an die Sie Ihre Einladung erhalten haben.
As a scientist not based in Berlin I have received an invitation, but I can't register.
Please register with the same email address the invitation was sent to.
Ich kann mich überhaupt nicht registrieren und habe Probleme mit dem Registrierungsformular.
Bitte schauen Sie, ob Sie in den Internetsicherheitseinstellung Ihres Browsers 'Cookies' aktiviert haben.
I can't register at all and I do have problems with the registration form.
Please look if you have activated 'cookies' in your browser's internet security settings.
Login
Ich habe mich bereits registriert, kann mich aber nicht mehr einloggen.
Sollten Sie sich mit mehreren Emailadressen registriert haben, so können Sie sich nur mit der Emailadresse einloggen, mit der Sie sich zuerst registriert haben. Sollten Sie Ihr Passwort vergessen haben, nutzen Sie bitte die Funktion "Passwort vergessen" im Loginmenue.
I am yet registered, but I can't login again.
I have you have registered more than one email address, please login with the email address you registered first. If you have forgotten your password, please use the function "forgot password".
Einladungen/ Invitations
Ich habe mich auf eine Einladung hin registriert. Die Einladung des Kollegen wird mir im persönlichen Bereich aber nicht angezeigt.
Vermutlich haben Sie sich mit einer anderen Emailadresse registriert, an die Sie die Einladung geschickt bekommen haben. Wenn Sie links in der Menüleiste bei "Einstellungen" unter dem Menüpunkt "Email ergänzen" diese Email zu Ihrem Bereich hinzufügen, wird Ihnen die Einladung zur Bestätigung angezeigt.
Beeing invited by a colleague I have registered. But I can't find the invitation listed after the login.
You have probably registered with a different email address, the invitation was sent to. You find "add email" listed in the menu under "settings". After having added the email address the invitation was sent to you will find the invitation listed on the overview page.
Netzwerkvisualisierung/ Network Visualization
Ich habe mich registriert, aber ich tauche mit meiner Teilnehmer-ID nicht in der Netzwerkvisualierung auf.
Sie tauchen im WeltWissenNetz erst dann auf, wenn Sie eine Einladung bestätigt haben, bzw. eine von Ihnen verschickte Einladung bestätigt wurde.
I have registered, but I don't appear with my ID in the network visualization.
To appear in the network visualization at least one invitation sent to you or you have sent need to be confirmed.
Wie funktioniert die Netzwerkvisualisierung SemaSpace?
www2.hu-berlin.de/facingscience/semadoku.html
How does work the network visualization SemaSpace?
www2.hu-berlin.de/facingscience/semadoku.html: Google online translation into English
Wie funktioniert nochmal das Projekt?
www2.hu-berlin.de/facingscience/function.html
How does the project work?
www2.hu-berlin.de/facingscience/function.html: Google online translation into English


Für weitere Fragen oder zum Bericht von Problemen verwenden Sie bitte das Kontaktformular/ For further questions or to report problems please use the contact form:
www2.hu-berlin.de/facingscience/impressum.php